Let's talk about
your wood fence project
It's simple:

get a beautiful and sturdy wood fence
installed within 3 weeks

It's faster and easier to let Ergeon take care of your wood fence installation
01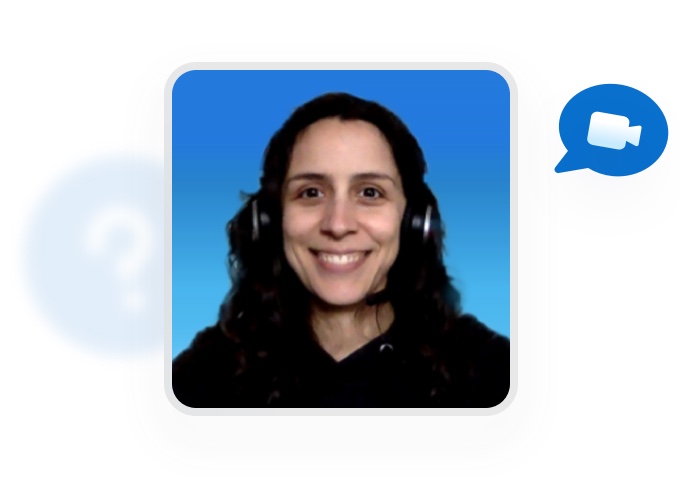 Get in touch with our
wood fence experts
Give us a call or submit a request online and
we'll contact you asap!
02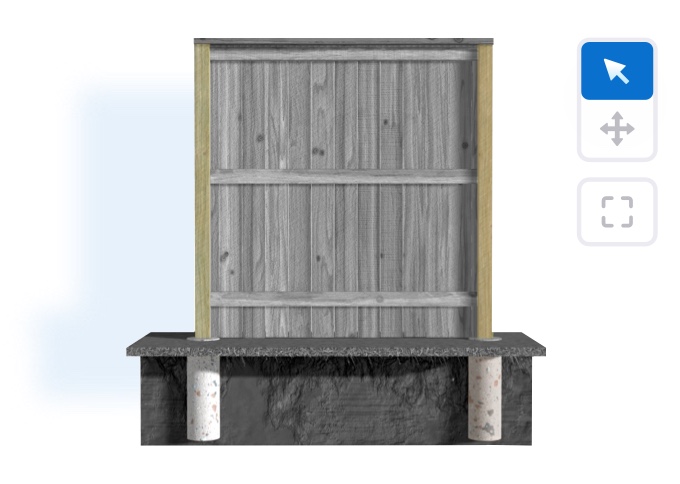 Choose one of our wood fence packages and customize the design
Choose from a wide selection of fence
packages and customize the design to
match your needs
03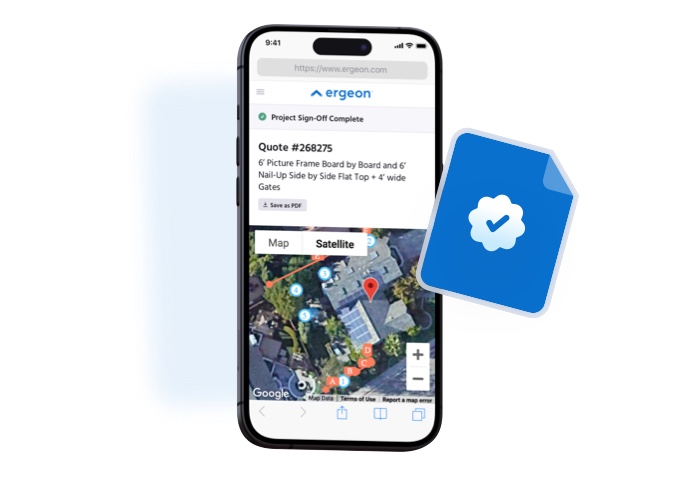 Get an accurate and fair quote for your wood fence project
Your quote is clearly itemized aided by 3D
visualizations. There are no hidden fees.
04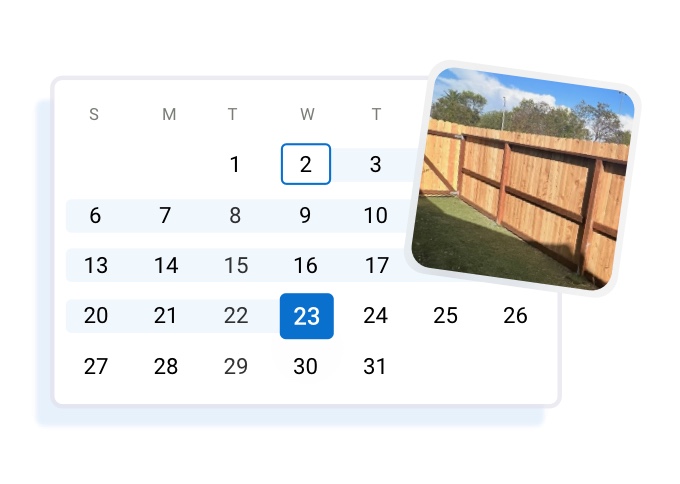 Choose your installation
date, sit-back and relax
Book your installation appointment and
have your project installed within 3 weeks
Our team is here to make your
fence project happen with zero hassle
Satisfaction Guaranteed
Quality workmanship backed by leading warranty
Licensed and Insured
We are licensed wood fence contractors
Experts You Can Actually Rely On
Responsive and knowledgeable team
Common Wood fence uses
Wood fences are commonly used in residential neighborhoods to mark off front, side and backyards
Wooden fence lumber options
Choosing the right wood type will greatly improve the curb appeal of your home.
Popular wood fence types and designs
Wood fences can be built to suit a variety of uses, from adding privacy and security.
Wood fence characteristics
Wood fences are a popular choice to provide privacy and curb appeal to your home
What is a wood fence?
Enjoying your outdoor space starts with a great wood fence. Wood is a classic material that's great for people who want a natural looking fence. It is a popular choice, especially for residential fence installations.
Benefits of a wood fence
There is a wide variety of wood fence types and styles to choose from. Wood fences are customizable: adjust the height, picket pattern and orientation, add toppers or decorative trims, paint or stain. Wood is a natural material that's long lasting: redwood is insect resistant, cedar is long-lasting and can withstand hard weather. Easy to install, no special equipment or tools are necessary to build a wood fence and typically experienced installers can install 60 LF of wood fencing a day.
Wood fence costs
The national average cost for a wood fence will vary due to factors like material costs, the type of wood, the fence style and any add-ons, terrain characteristics, and more. A rough estimate for a 6' height wood fence in 2023 cost between $15-$35 per linear foot. The average project size for residential homes ranges from 80 to 100 linear feet of wood fence.
Wood Fence Parts
Though there are different wood fence styles, every wood fence will be made up of the same basic parts.
Contact our wood fence installation team and get your project started
Wood fence installation locations
Ergeon provides wood fence installation services in California, Florida, Georgia, Illinois, New Jersey, Maryland, Pennsylvania, Texas, Virginia and Washington