Let's talk about your fence staining project
It's simple:

enhance the beauty of your wooden fence with staining

It's faster and easier to let Ergeon take care of your fence power washing and staining needs
01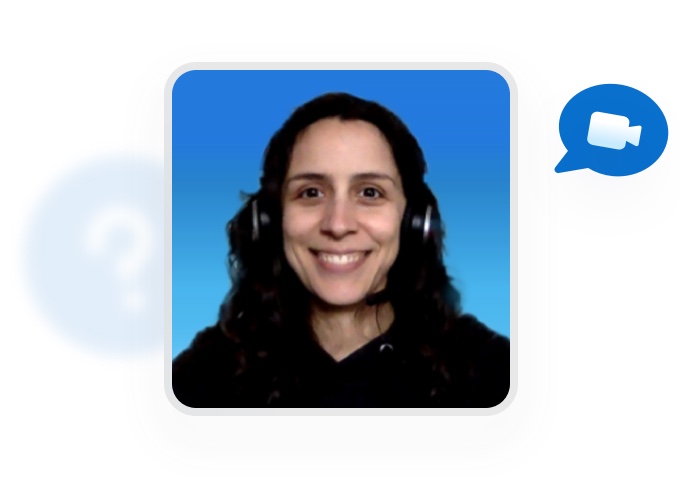 Get in touch with our fence maintenance experts
Give us a call or submit a request online and we'll contact you asap!
02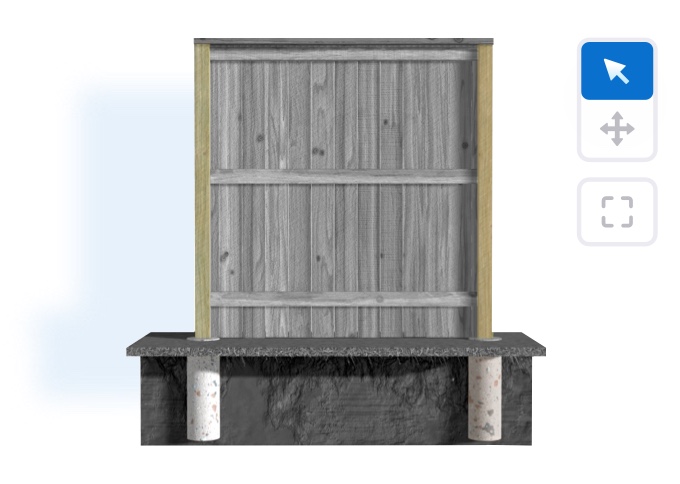 Choose one of our fence staining packages
Choose from a wide selection of stain colors to match your needs.
03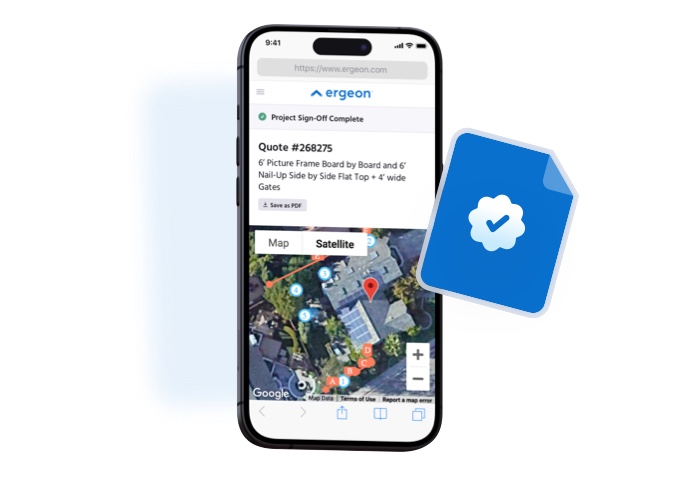 Get an accurate and fair quote for your fence staining project
Your quote is clearly itemized aided by 3D visualizations. There are no hidden fees.
04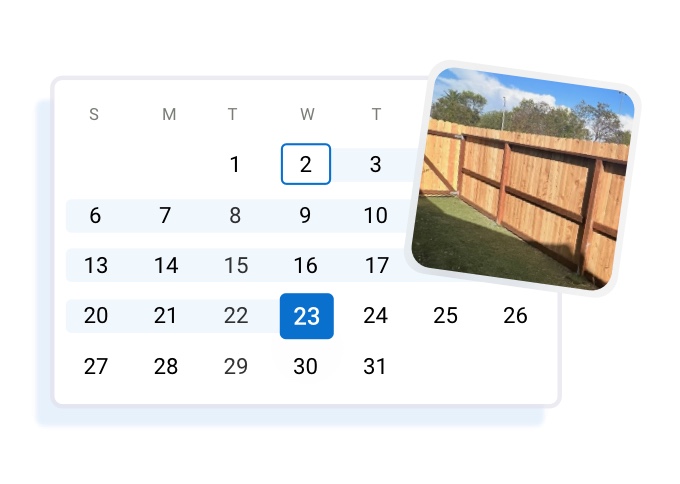 Choose your installation date, sit-back and relax
Book your installation appointment and have your project installed within 3 weeks
Our staining fence team is here to make your
fence project happen with zero hassle
Satisfaction
Guaranteed
Quality workmanship
backed by leading warranty
Licensed
and Insured
We are licensed fence staining contractors
Experts You Can
Actually Rely On
Responsive and
knowledgeable team
We completed over 11,700+
fence projects
The fence looked top notch!
Rivercrest Dr, Lake Forest
Came home to an amazing fence!
Clearwater Dr, Lake Forest
Popular stain types and use-cases
Selecting the perfect stain for your fence requires you to consider the fence type, how much protection you want and need for your fence, and how you'd like the finished product to look.
Popular Stain Colors and Opacity
Choosing the right stain type will depend on what you want the fence to look like in the end and how much protection you desire for the wood of the fence.
Fence staining characteristics
Staining your fence can increase the curb appeal of your home by bringing out the natural beauty of the wood in your fence! Since your wooden fence is outdoors, the elements can take their toll on the coloring. A wood stain serves as a protectant on wood surfaces and can also help extend the life of your fence. Staining your fence prevents rotting, as well as damage from splintering and insects. A good stain will penetrate the wood, protect it from UV rays and help to keep it looking brand new while showing off the wood's color and grain!
What is fence power washing and staining?
Wood fences are exposed to the elements outdoors. Power washing is a method of using pressurized water to clean build-up off of fences to prevent deterioration. Fence staining is the process of applying a coating to a wood fence that can help protect it from discoloration and other damage.
Benefits of a fence power washing and staining
Power washing and fence staining can keep your fence looking great for longer and prolong its life. Power washing a wood fence can help get rid of build up from things like dirt, mildew, algae and other materials that can make your fence an eye sore and lead to damage over time. Staining a fence also prolongs its lifespan by protecting it from discoloration from the sun's UV rays and from warping caused by water seeping into the wood.
Fence power washing and staining costs
The total cost for fence staining will depend on many factors like the material and style. In 2023, a rough estimate to power wash a fence costs between $100 and $350 and to stain a 6' height wood fence cost between $5 and $15 per linear foot.
Contact our staining fence installation team and get your project started
Fence power washing and staining services locations
Ergeon provides staining fence installation services in California, Florida, Georgia, Illinois, New Jersey, Maryland, Pennsylvania, Texas, Virginia and Washington