Outdoor living made simple
Easily install your new fence and turf
Thousands of happy customers
Sandeep Paladugu
14 days ago
This review is for my process in getting a quote from Ergeon for a fence replacement at my property. I had a great experience working with @Mario Gamero. The process was extremely smooth with him scheduling the initial video call to inspect the fence right when I called. He reached out to me within a day with a quote and shared an online link which had all the details. This was easy for me to share to my neighbor too. Eventually we did not proceed with the planned work but I had an overall good experience.
From beginning to end, this company was, by far, the best in their communication with me about my project. I would highly recommend them and look forward to using them again if the need arises. They went out of their way to make the entire process wonderful. They are the Nordstrom of fence companies!!
We have had a great experience working with Kelly and the team at Ergeon. After multiple quotes and visits, there is no question they are the top option. Looking forward to seeing the completed project in the next couple months and will recommend to anyone that asks.
Randy VanDerVorst
a month ago
Very quick pricing response from their team and excellent follow-up to make sure I got the quote and it matched what i was looking for. Would use them again in the future.
Jenn Lauritzen
two months ago
Ergeon did a great job from start to finish. They were very responsive to my initial out reach and provided me a quote with in a couple of days and had the work scheduled to begin very quickly after I gave them the authorization to proceed. They kept me informed through text messages throughout the process and completed the RV driveway in 2 days. The crew was friendly and respectful of the neighborhood atmosphere. The price was very reasonable and quality of the work is great. As a professional commercial Construction Manager I have high standards and these guys delivered!
Mary Kay Wallace
a month ago
For my backyard fence, I worked with PM Alan. Alan was professional, helpful and most pleasant to work with. He did a fantastic job of managing the timeline, budget and any questions that came up. I really appreciated his responsiveness from beginning to end of project. Great job and thank you, Alan!
I worked with Ergeon Fences before on part of my fencing so I decided to reach out to them again for second quote. Sergio Cortes was my point of contact, he's been nothing but professional throughout the process, very responsive and helpful with updating the quote to meet my needs. I've been able to get a hold of the company and Sergio through email and phone calls within minutes. One of the best fencing companies I've worked with.
Easy remote onsite
You show us your yard, we use satellite imagery and our 3D fence calculator to generate your quote live. Easily explore options and get fair, transparent prices
See how it works with this quick video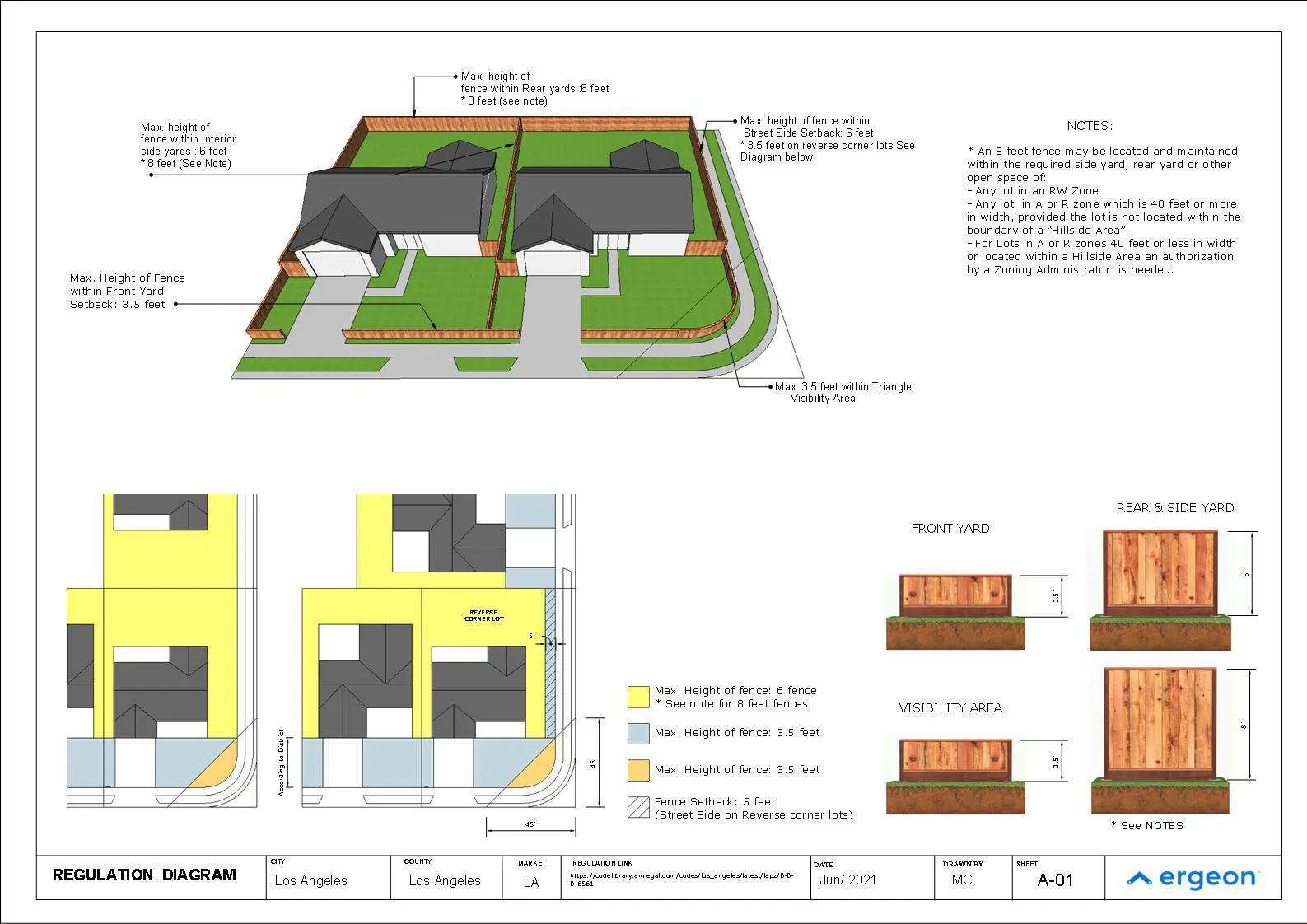 Clear project permits and regulations
Our construction expertise helps you easily navigate any permits and regulation needs. We are licensed contractors with thousands of beautiful projects completed
Smooth installation
Sign off, give feedback and pay online once your project is completed. We know you'll love your yard's new look!
Let's talk about your project
Our experts will be in touch within 24 hours to discuss your project further
Frequently asked questions
We collect our knowledge base and you can ask it everything you want.
How do you calculate the price?
The price is calculated based on the materials used, labor costs, and the complexity of the project. We provide a detailed quote after an initial consultation.
Do we need a license for artificial grass installations?
Yes, a license is generally required for artificial grass installations. We handle all the necessary permits and paperwork for you.
What if my project does not fit your standard offering?
It depends, styles that are not available in our catalog will require further review. We focus on building fences within our areas of expertise so that you can get the best quality. If you are interested in a custom fence, we will consult internally with our team of engineers and construction experts to evaluate the feasibility of the project. It may take us longer to give you a quote in that case.
How fast can i get my quote?
Our team uses a proprietary tool to accurately evaluate the price for your project. The tool uses local labor and materials costs, adjusted to reflect your chosen fence style, to generate your price.

Pricing is based on the linear footage of fencing you need. Since the type or style of fence you choose and whether or not it has a gate also affects the price.
Fence Calculator
Your quote is clearly itemized aided by 3D visualizations.
There are no hidden fees.